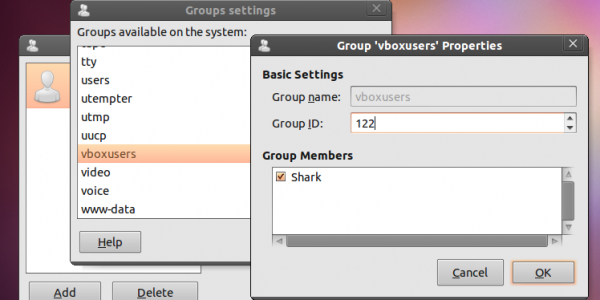 I recently ran into a problem where I couldn't get any of my usb devices to be recognized in VirtualBox on my fresh install of Ubuntu 10.10 Maverick Meerkat. The fix was incredibly easy and didn't involve any need to edit any registry or etc/fstab files.
All you need to do is make sure you're not running the Open Source Edition of VirtualBox, and make sure you have the most updated version of VirtualBox. I am running version 3.2.10 r66523. After you update VirtualBox, reinstall the Guest Additions in your system so they're updated as well. Then go on your Ubuntu setup go into System>Administration>Users and Groups>Manage Groups and make sure your user name is added to the "vboxusers" user group.
Do a quick reboot and Voila, you should now be able to select usb devices from within your VirtualBox system.