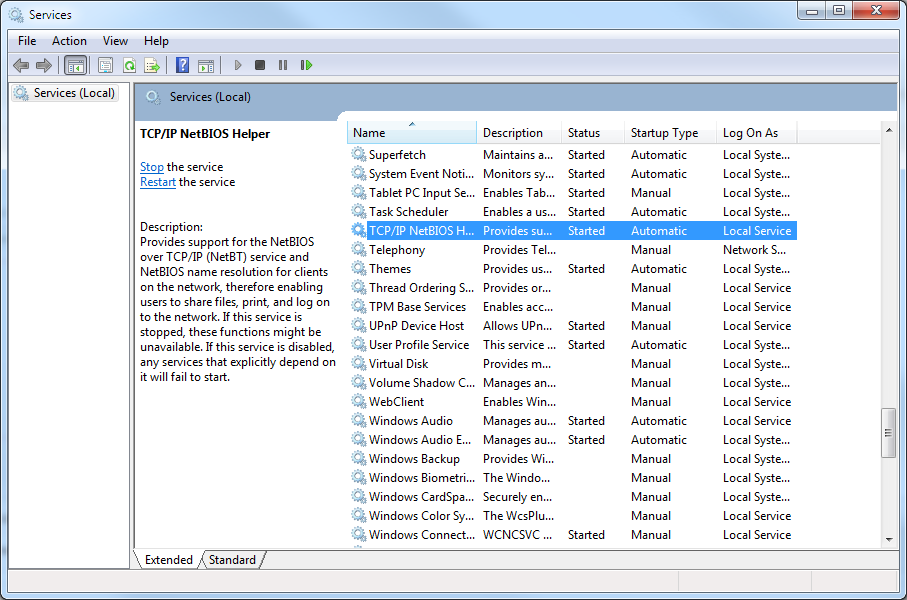 Having trouble accessing your WDTVLive over the network? or any other computers for that matter?
I have the bare minimum of services running on my Windows 7 machine and found I was having issues seeing other shared folders and devices in my network workgroup. I found that by just turning on the TCP/IP NetBIOS Helper service, I was able to see and access all the shared devices on my network. By the way I don't use Homegroup or care for it at all and have it disabled in my services. This fix also seems to work on Windows XP as well.
A quick way to check your services is to type "services.msc" without the quotes into your Start Menu>Run box. Try it out and see if it fixes your network woes.