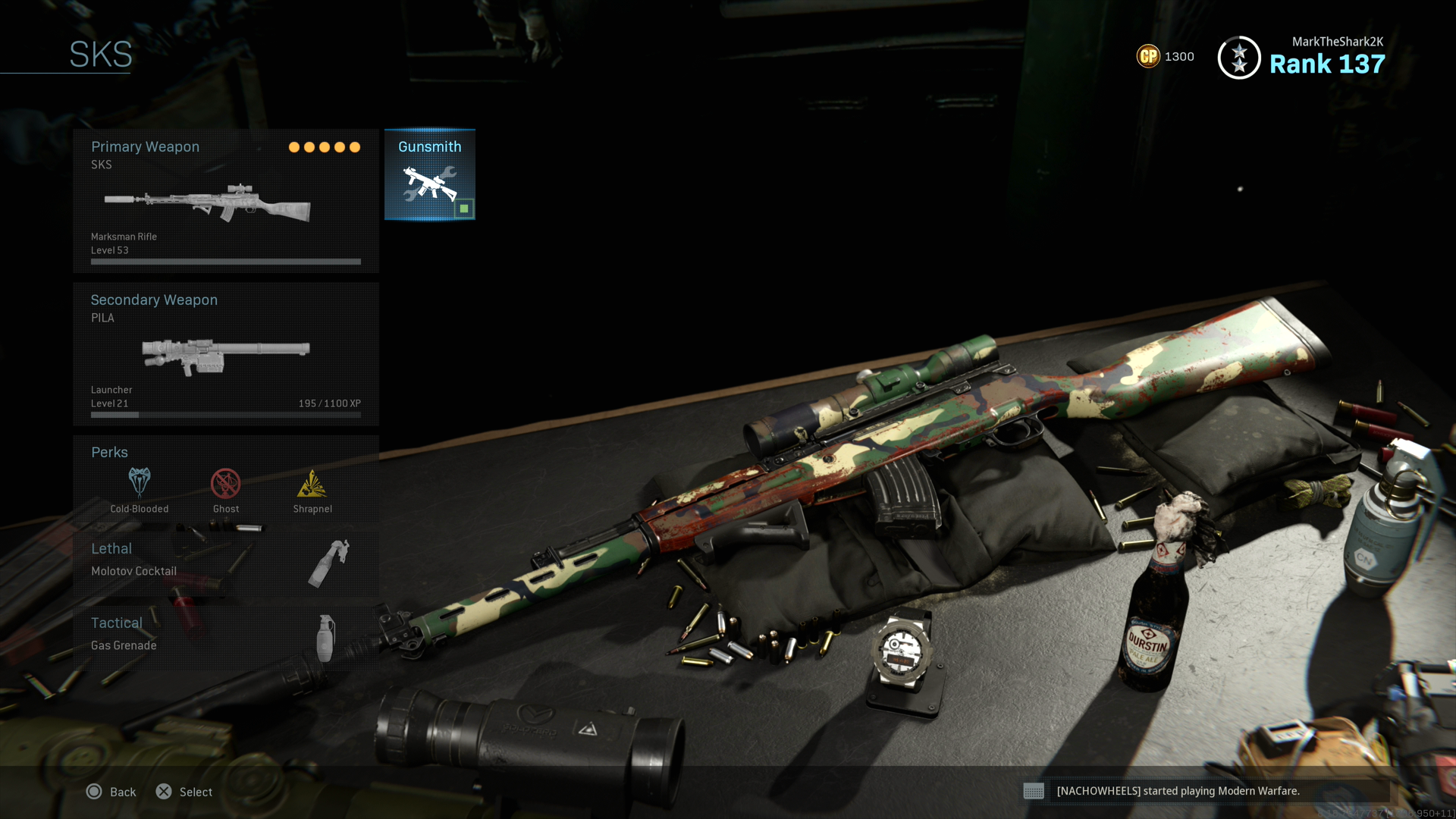 The SKS is a Modern Warfare Marksman rifle that's unlocked at tier level 31 in the Battle Pass. It's very similar to the EBR-14, except it has a higher rate of fire, better mobility and control. Also it has a base 20 round magazine as compared to the EBR-14s base 15 round magazine.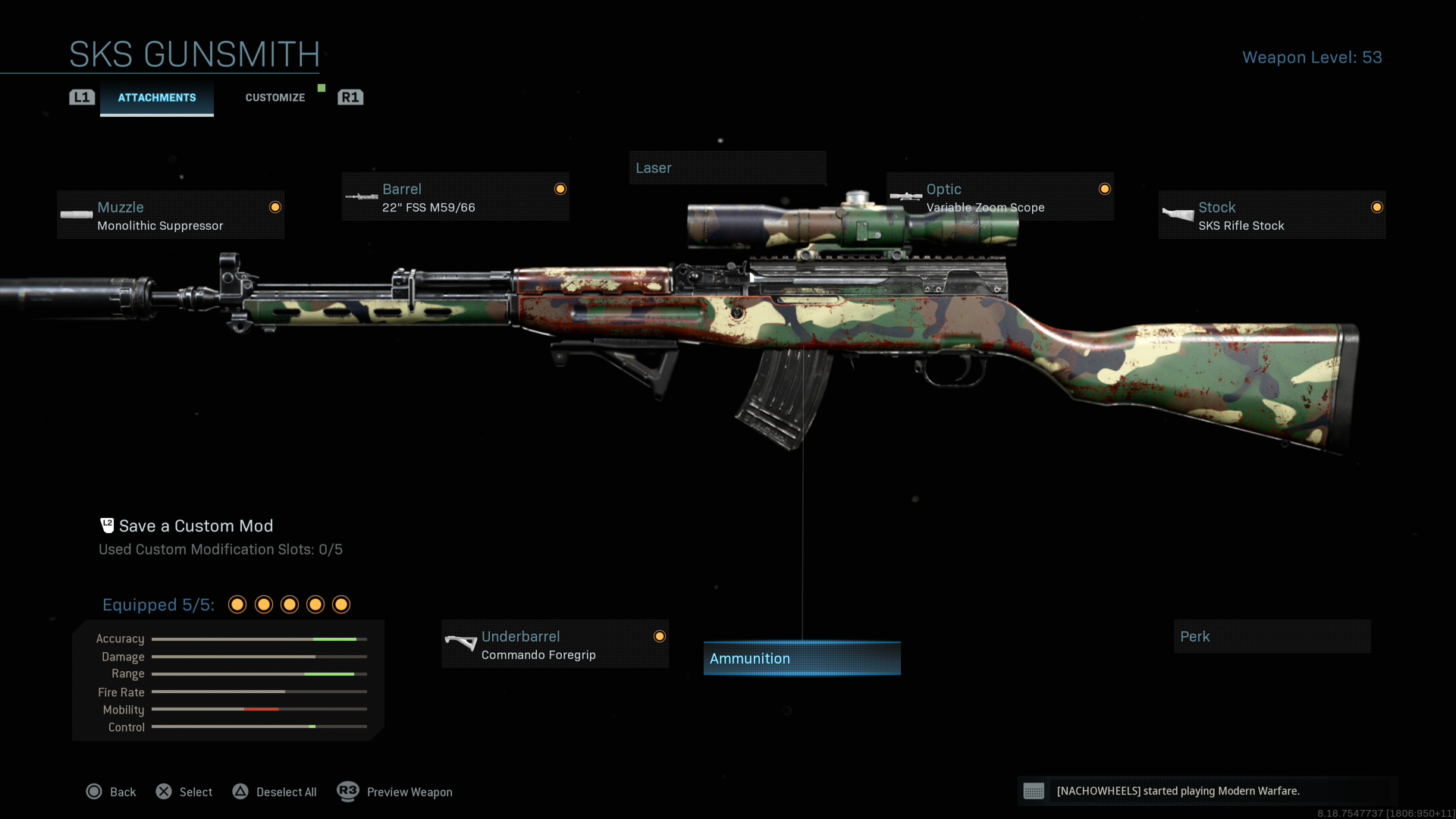 This is my sniping build, it's still viable mid range with the 3.5x/8x variable scope, so the only secondary I run with it is a PILA rocket launcher.
Muzzle
Monolithic Suppressor
Barrel
22″ FSS M59/66
No Laser
Optic
Variable Zoom Scope
Stock
SKS Rifle Stock
Underbarrel
Commando Foregrip
No Ammunition, No Perk
My Class setup is PILA Launcher, Cold Blooded, Ghost, Shrapnel, Molotov Cocktail, Gas Grenade and a Munitions case as my Field Upgrade. This setup absolutely owns the airport tower or the prison towers… I have easily hit snipes out to 400+ meters. Paired with the surface to air PILA, people are going to be pissed at you from all the carnage you will be serving.