OP .357 Modern Warfare Build
There is no doubt in my mind that this gun will get nerfed into the ground. It is crazy OP when you run it Akimbo, it's basically a pocket shotgun.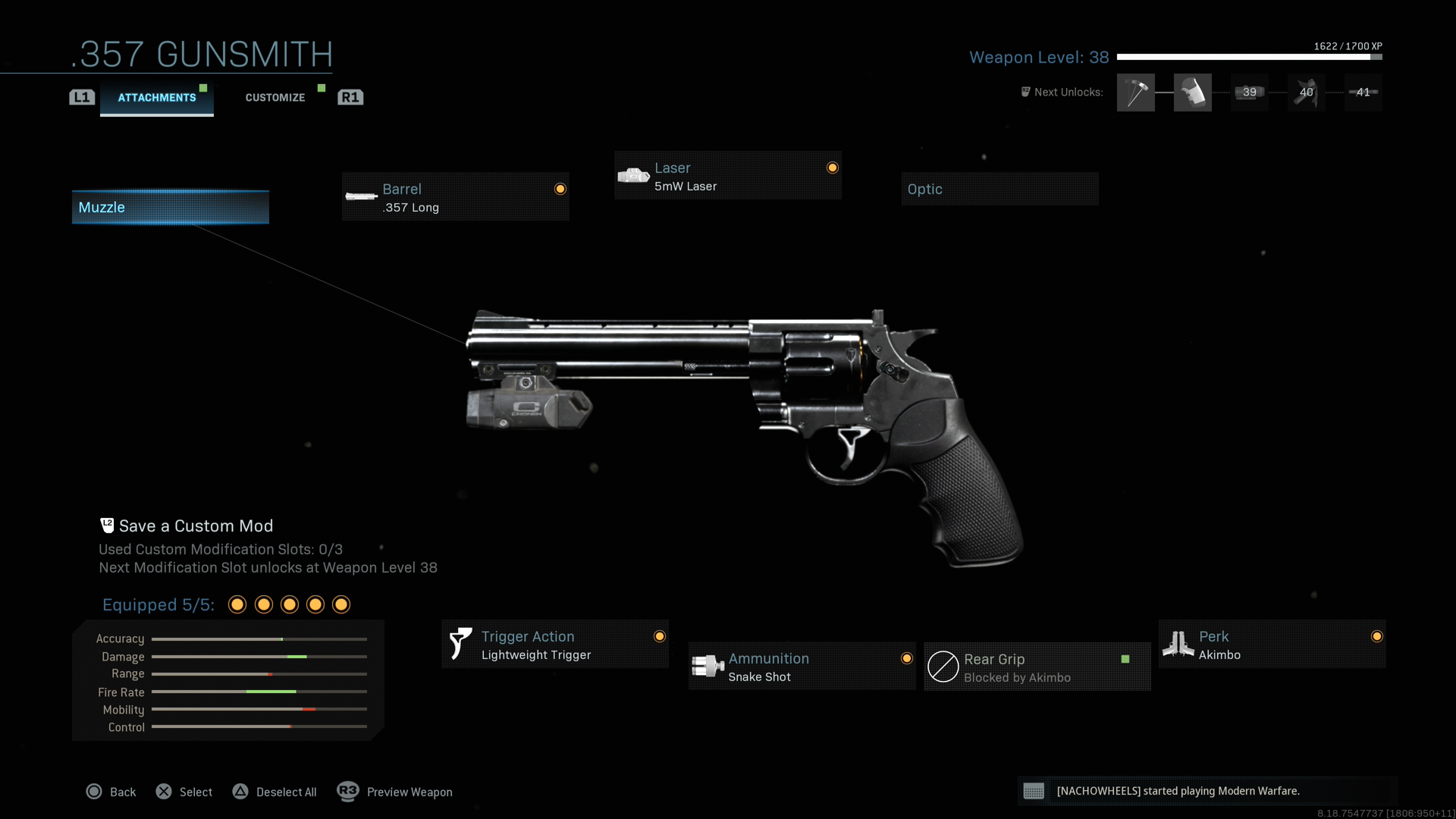 No Muzzle
Barrel
.357 Long
Laser
5mW Laser
No Optic
Trigger Action
Lightweight Trigger
Ammunition
Snake Shot
No Rear Grip
Perk
Akimbo
I've been melted so many times in Warzone with this build it's sickening. Now it's my turn.