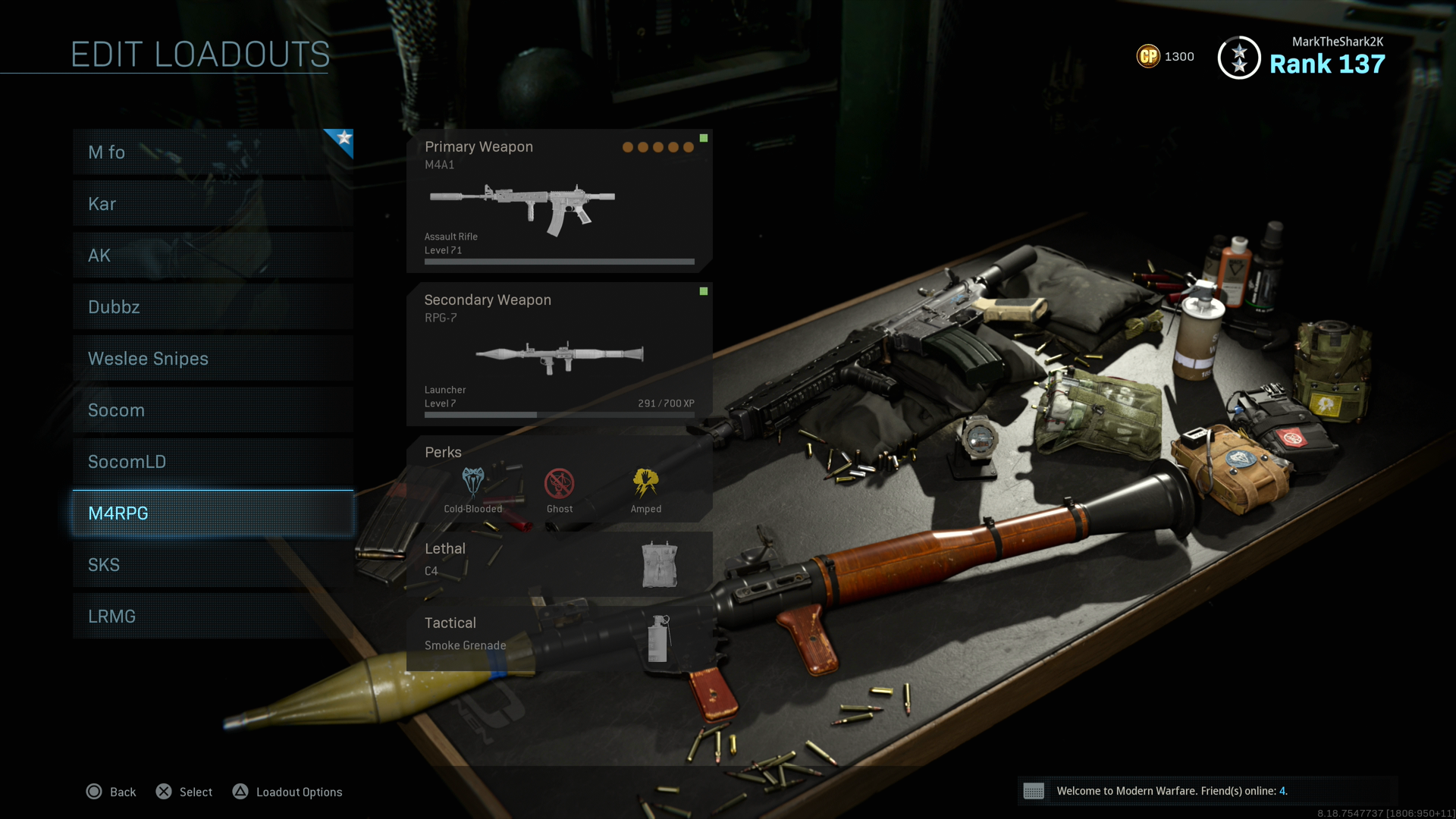 This is the best M4 build for Warzone that I've found so far. It's built for speed and control, even though it's lacking a optic, you will still be able to laser people at 150+ meters. Pair it with an RPG for taking out vehicles or downed enemies and you have a great all around assault class. Make sure you have extra ammo available or try to grab a Munitions Field Kit because you will tear through ammo like crazy. Max ammo is 210 rounds and with a 60 round magazine you're looking at only 4 reloads before you're empty.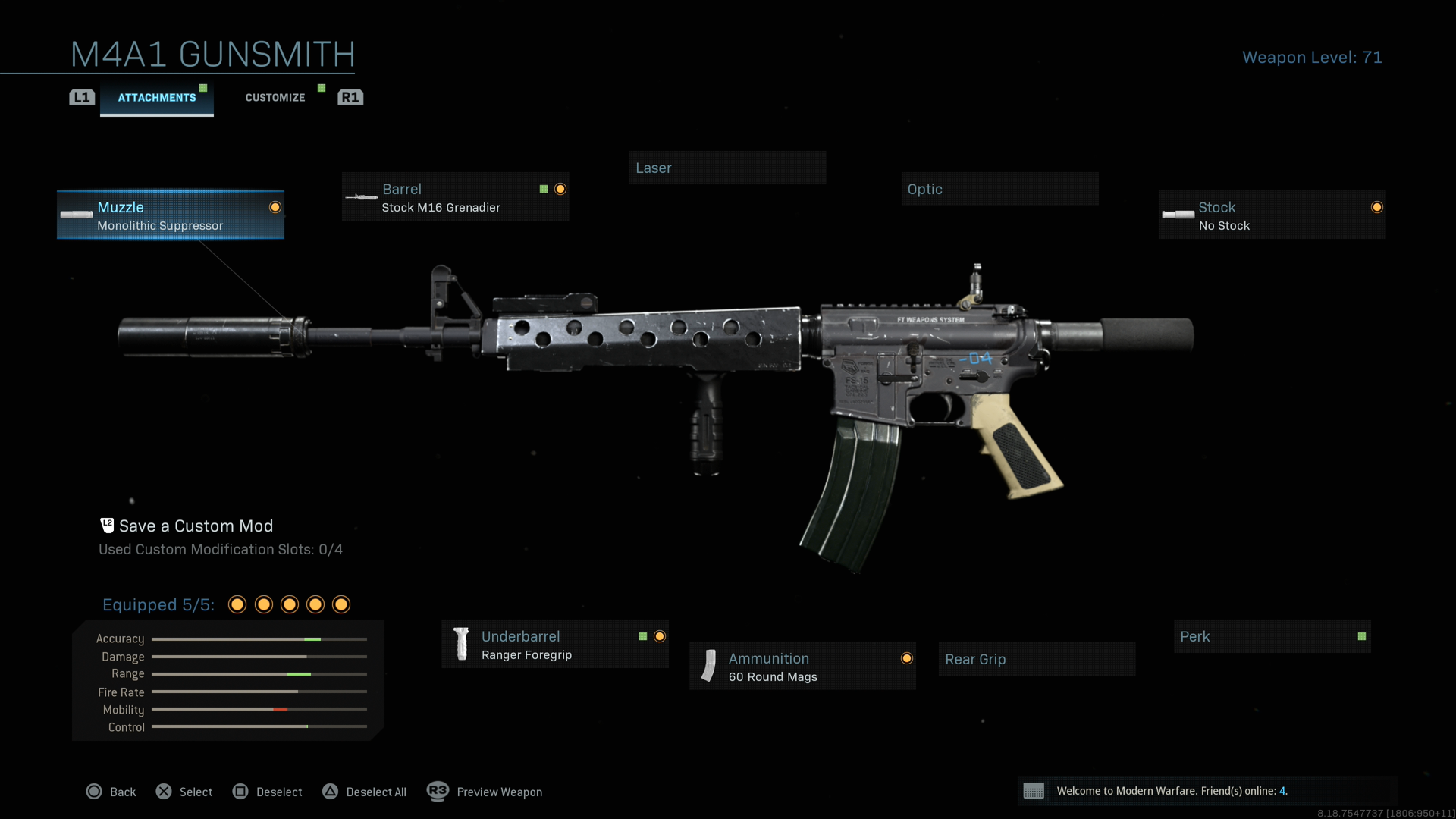 Here's the breakdown
Muzzle
Monolithic Suppressor
Barrel
Stock M16 Grenadier
No Laser, No Optic
Stock
No Stock
Underbarrel
Ranger Foregrip
Ammunition
60 Round Mags
No Rear Grip, No Perk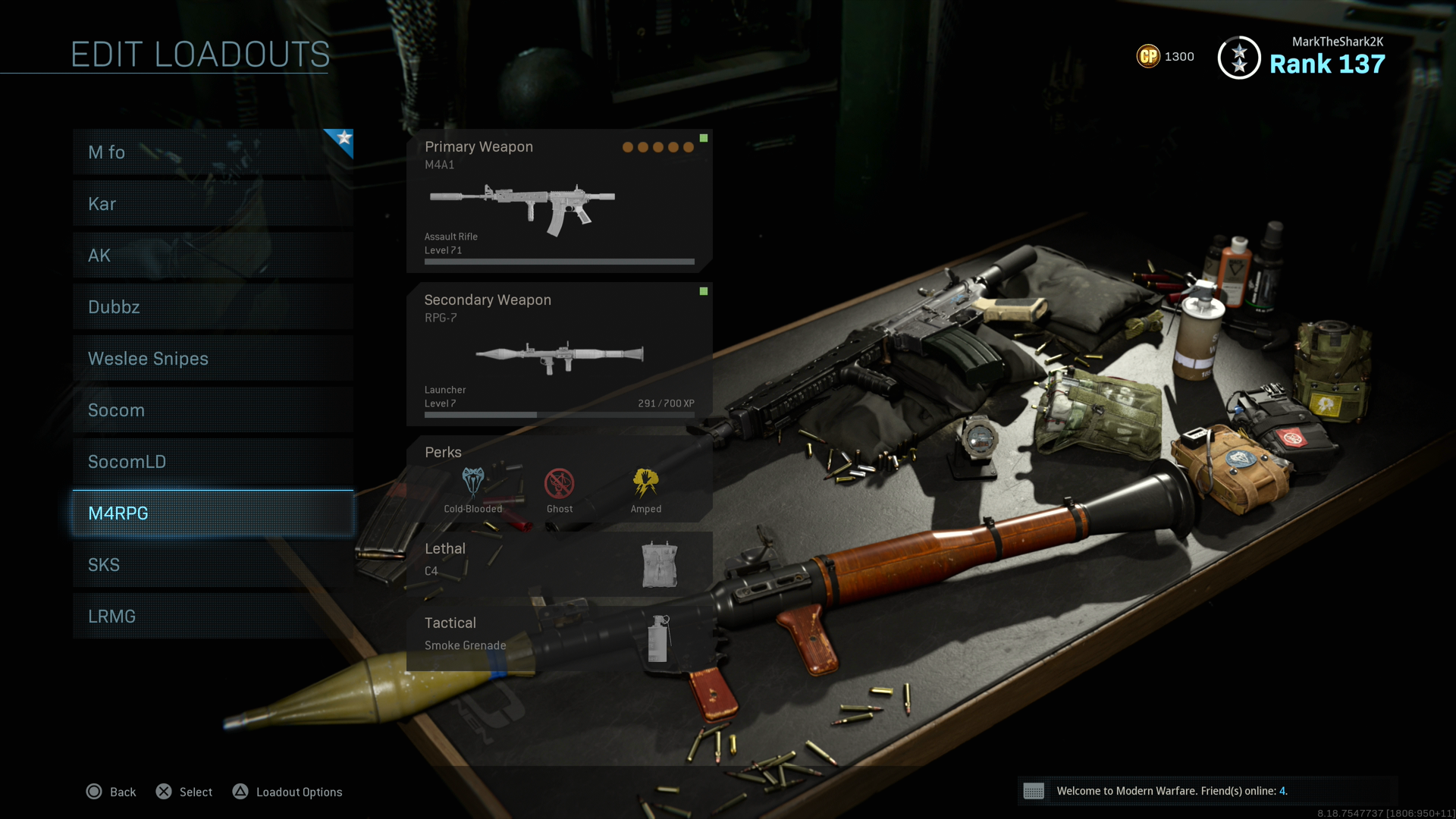 This is my full Class setup, RPG-7 as Secondary Weapon, Cold Blooded, Ghost, Amped, C4 and Smoke Grenade. You could always swap out cold blooded and ghost. E.O.D. and Kill Chain might be nice, you get a higher chance of finding kill streaks in supply boxes. Instead of ghost you could run Restock, Hardline or High alert. Hardline will give you a discount on kiosk prices.
FYI as of right now the Ghost perk is working on and off with the heartbeat sensor. Some players are saying it works sometimes… hopefully it gets fixed in a patch.