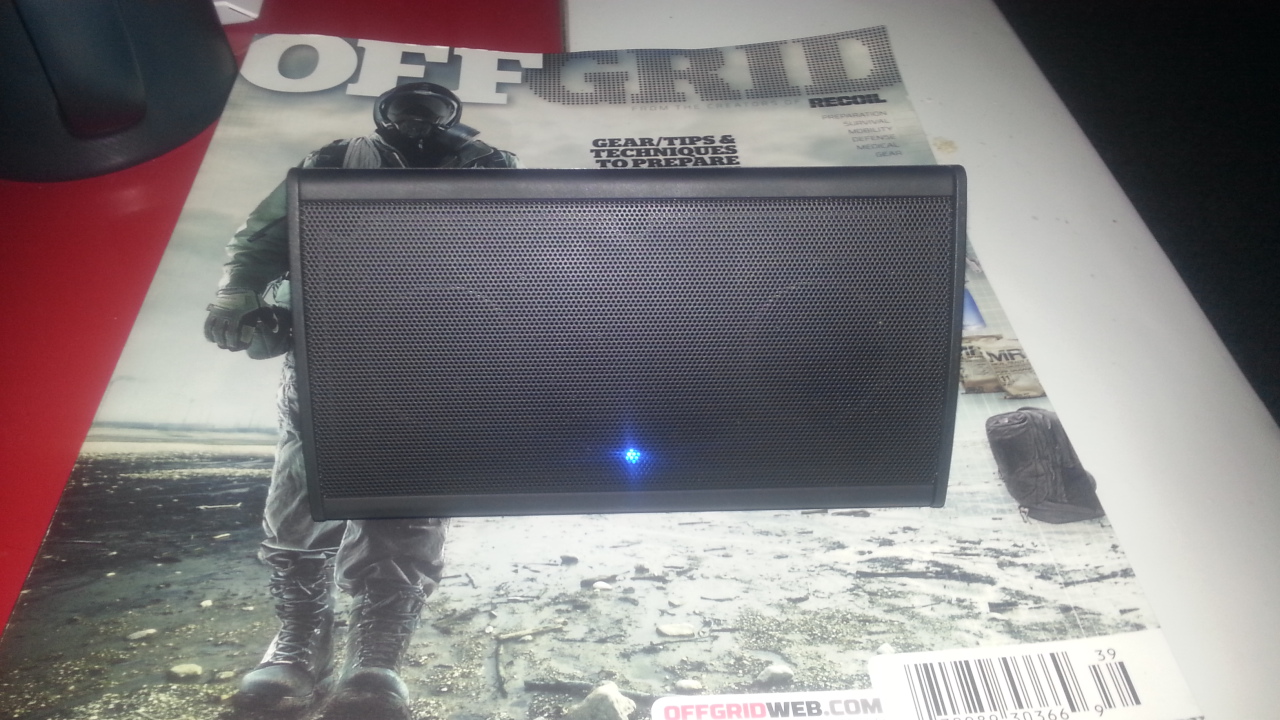 The Oontz Angle is a portable bluetooth speaker by Cambridge soundworks. I think the last time I actually owned a Cambridge product was back in the 2000's, when Counter-Strike was still in beta lol, I bought the FPS1000 4.1 speaker setup so I could take advantage of the new EAX protocol by Soundblaster.
That was the shit back in the day, you could actually hear what direction people were coming from!
Before we dive into some pics here's a few specs from the manufacter.
– Weight is 9.1 ounces.
– At 66% volume they state 12 hours of playback.
– Has Lithium-ion battery that is rechargeable via the Micro USB port.
– Aux audio input for non bluetooth devices.
– Integrated Mic for voice calls from an iPhone of Android device.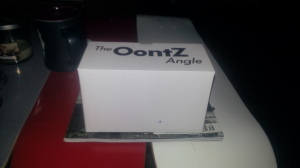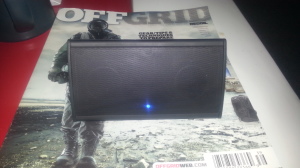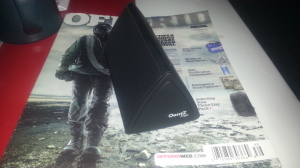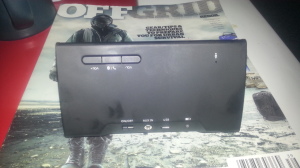 Pros
– Small and light, could easily be carted around in your backpack.
– Feels pretty sturdy, I don't see it getting crushed accidently.
– Pairing was simple with no hiccups using my Galaxy s3 and my Asus tablet.
– Good volume and decent sound throw for such a small unit.
– Micro USB, thank god it's using a standard and not some proprietary port.
– Includes spare Micro USB cable and 3.5mm M/M phono cable.
Cons
– Horrible front and rear LED's, this thing could be used as a flash light.
– Fingerprint prone, I'm not sure what the coating is, but it all ready looks dirty.
– When switching between devices using the Oontz I had to do a bluetooth rediscovery to get it to work.
Final Thoughts
I am impressed with this little unit. It pumps out decent volume, and the distortion is minimal at normal listening volumes, it is there but it's not enough to distract me from whatever it is I'm listening to. It has a good weight in the hand and usually the heavier the speaker the better it is built. Looking through the speaker mesh I can see two 1.5 inch speakers side by side and what looks like a hole… ported housing possibly. So far I'm very happy with my purchase and I would recommend it as a good buy to my friends.
I got mine from Amazon.com for about 40$ dollars shipped.
The Oontz Angle Ultra-portable Wireless Bluetooth Speaker