CE-110209-3 PS5 Error Code Fix
This was an easy one to solve but took a lot of troubleshooting. I was trying to copy some game recording files off my PS5 and kept getting this CE 110209 3 error code. I tried different flash drives and a portable hard drive. Tried using different USB ports on the PS5, formatted NTFS and exFat and nothing made a difference.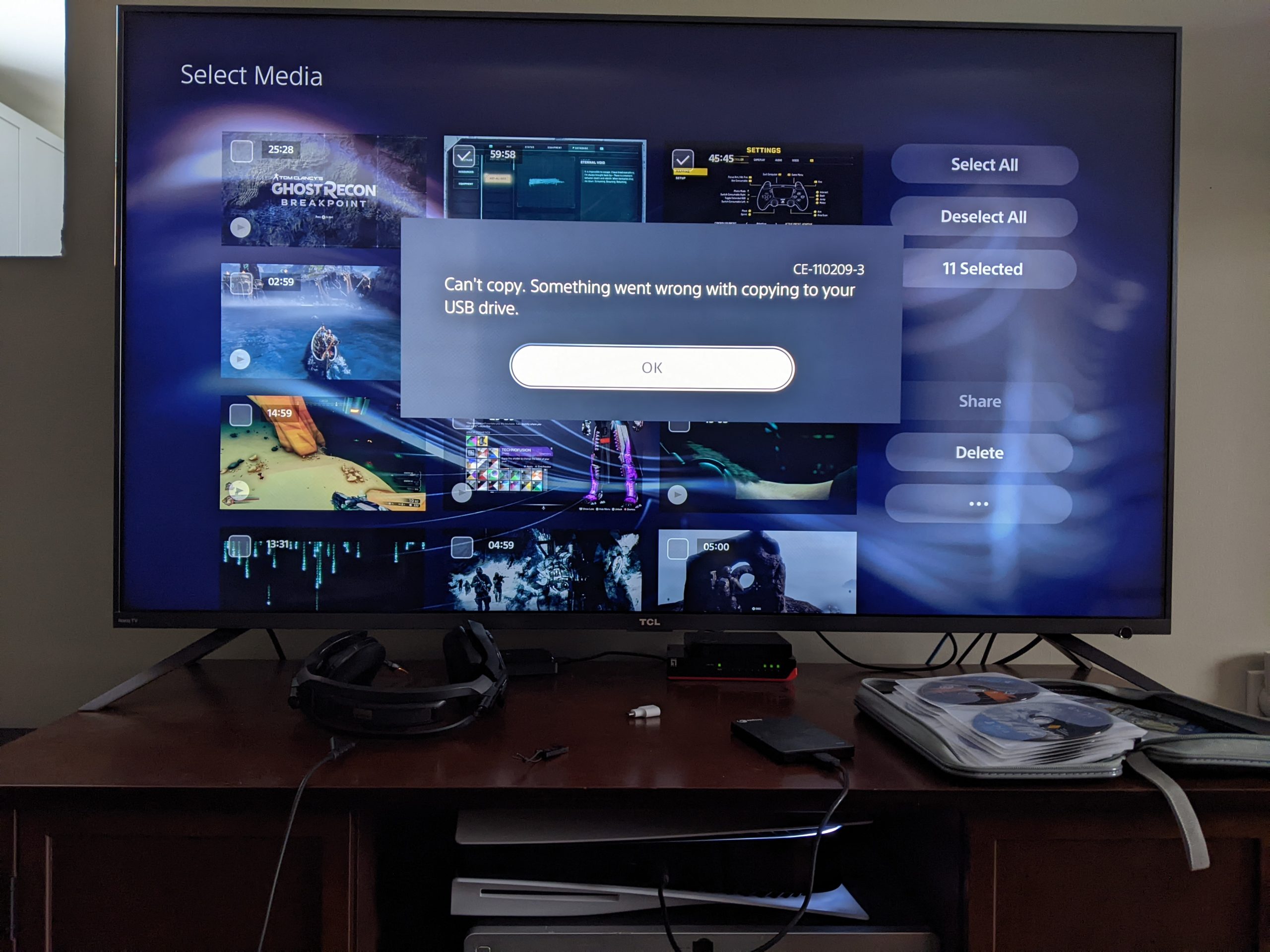 Turns out it's not the drives fault. One of the files you're trying to copy over is corrupt. You can fix it by just editing the file in share studio and trimming off a few seconds then save a copy of the new clip and transfer it over.