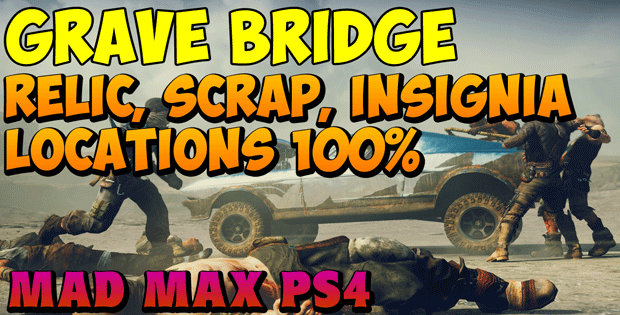 FYI – I have changed the way I do these videos now, sorry for this poor editing job, it was my first go at a location video…
This is a video showing all of the History Relic, Scrotus Insignia, and Scrap Locations in the Mad Max Grave Bridge Camp mission for Stank gum clan. Completed 100% percent.
Use the Timestamps in the Description (on the Youtube.com version) to skip ahead to the parts you need.