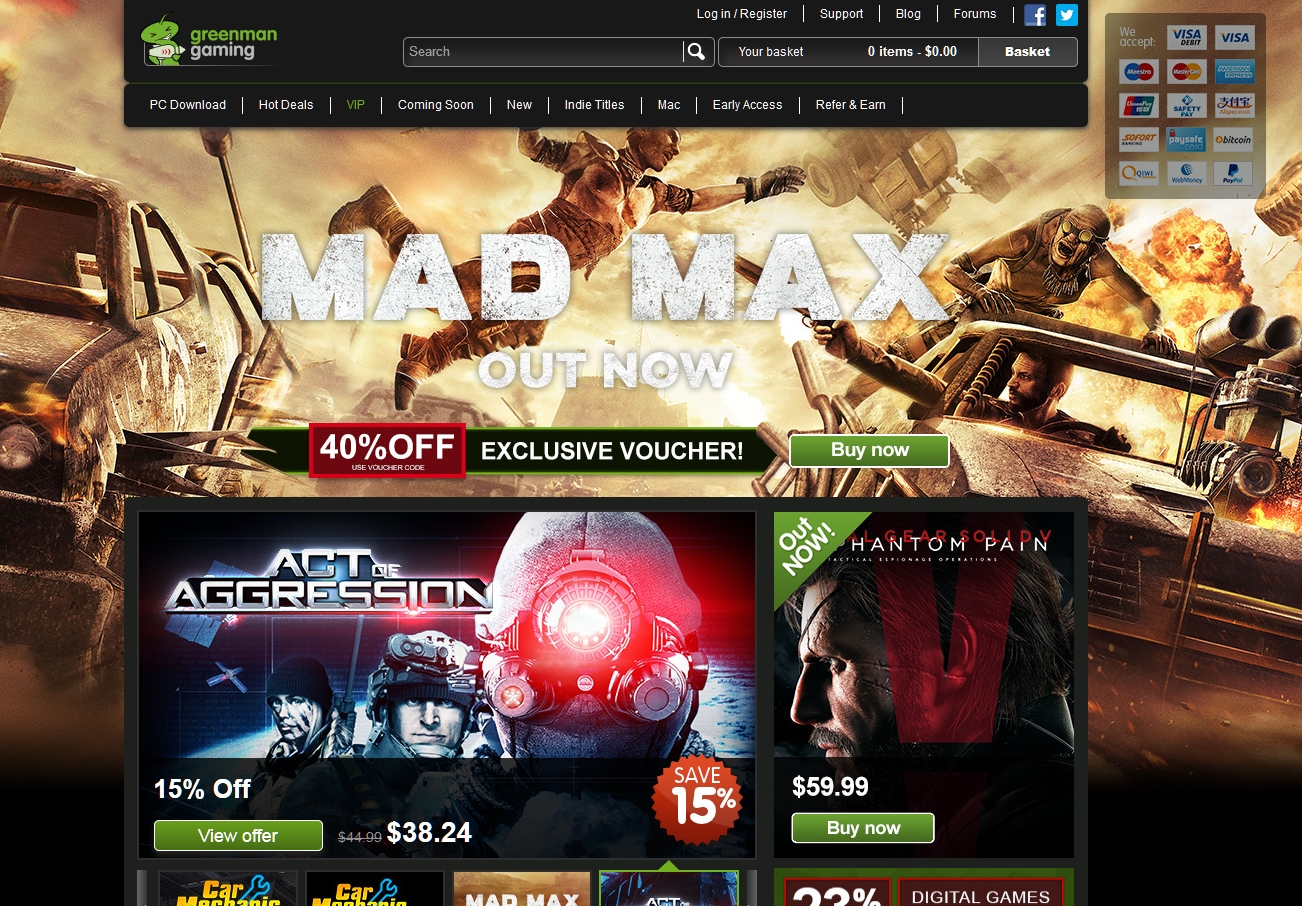 Got this from GMG today, thought you guys might want it.
"We will be launching a 23% Site wide code today at 4pm & will run until Friday the 4th September at 4pm."
Code = SAVE23-WITHGM-GSEP15
Here is my affiliate link, I don't really advertise on my site for them much, but they still send me codes and such… if you want to help me out, I would appreciate it. Thanks and Enjoy.