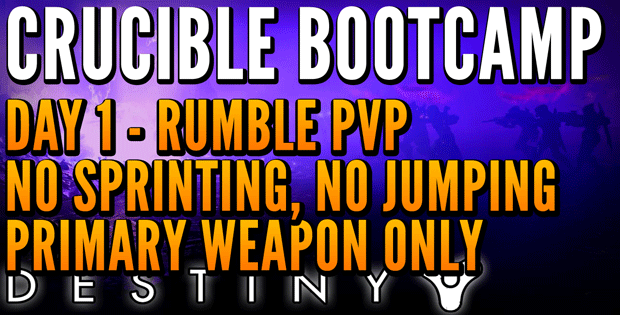 I have been focusing more and more on improving my PvP skills as I have pretty much completed all the PvE content ten fold. I frequent the CruciblePlaybook on Reddit and one of the users there put up a Crucible Bootcamp challenge… so I figured I would give it a shot and do a video with live commentary on how it went.
It was extremely fun and I recommend trying it out, you will definitely learn a few things without a doubt.
Here are a few things I learned
It is a lot harder for people to hit you if you are always on the ground, going airborne is sometimes like waving a white flag in the air, whilst saying "Shoot Me!"
I really learned how to focus on using my radar, with it I was able most of the time to predict where an enemy would pop out.
You learn to really rely on your grenades and supers and only use them when absolutely necessary.
Those are just a few of the things I learned.. I'm definitely looking forward to Day 2 Challenge, check out the post on Reddit and try it for yourself.