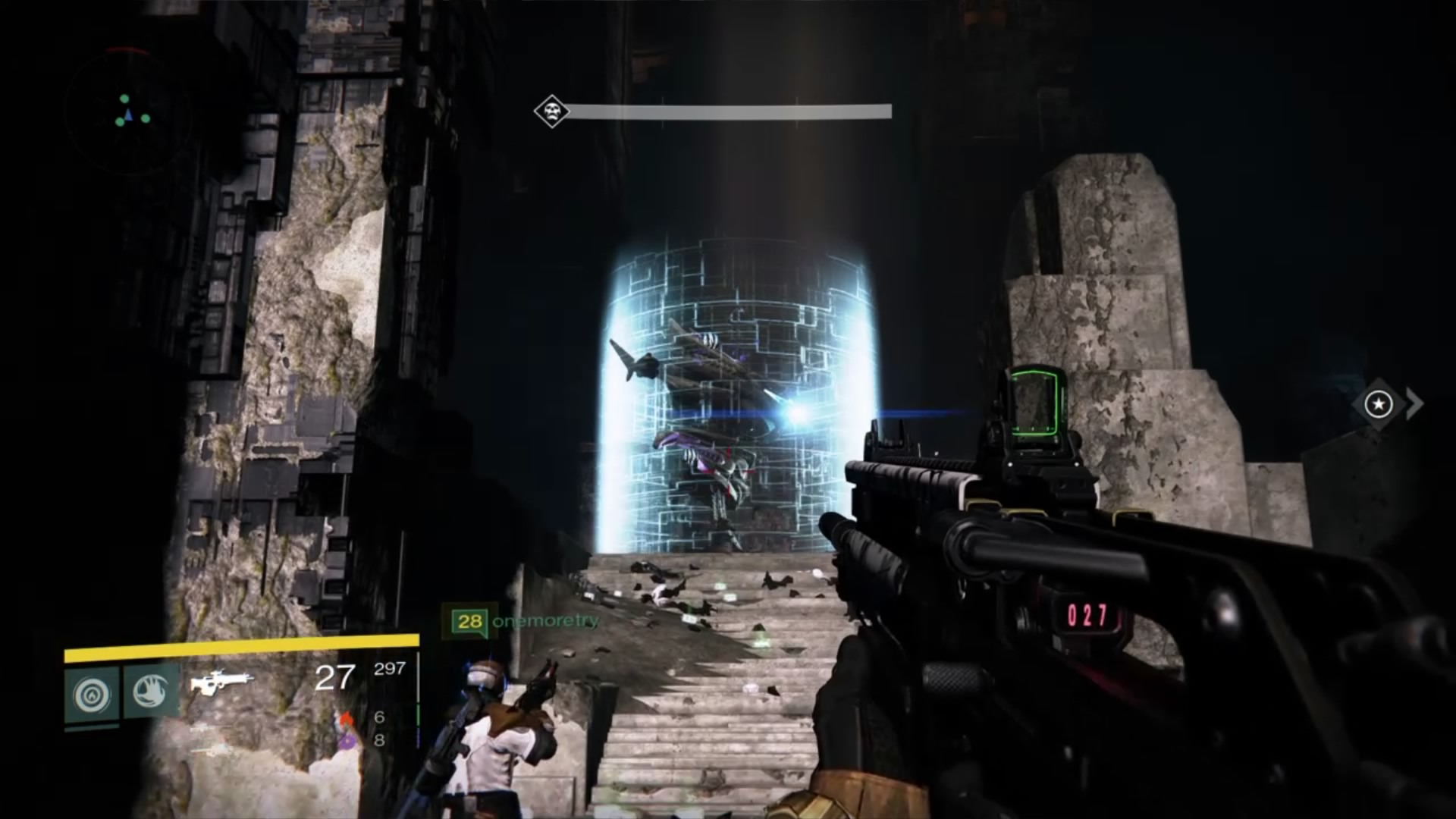 Video tip on how to beat the Templar in the Vault of Glass Destiny Raid using only Grenades in 2 minutes.
Key Points:
Don't shoot the Templar, this will trigger his teleport sequence.
Stay near where the Shield spawns, don't go above the stairs.
Use Burning grenades and not exploding grenades, ie: Warlock Solar Burn.
Stick together and use the Shield to cleanse because you will get marked by oracles.
Keep throwing grenades at the center of the Templars Shield until he falls off the map.
Check out the Video below for more info.