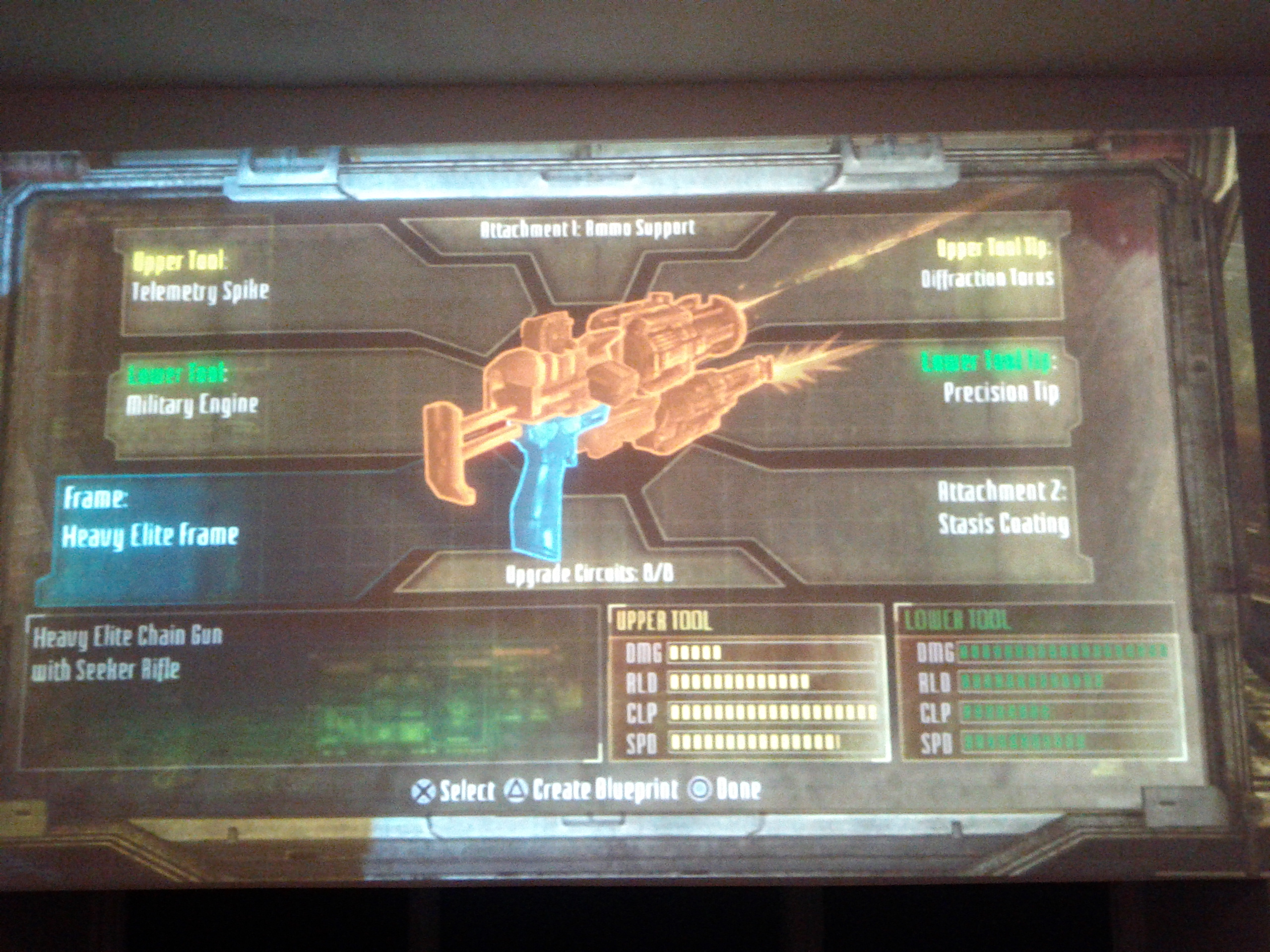 If you're playing Dead Space 3 there's no doubt you're enjoying the weapon crafting… I just so happened upon creating a killer weapon, so I figured I'd share the blueprint for it. This thing is an absolute animal, hasn't failed me yet. It can even take down one of those crazy T Rex looking things with just a few shots.

Lemme Break it down, cause it's a little tough to read from the pic.
(Heavy Elite Chain Gun with Seeker Rifle)
Frame – Heavy Elite
Upper Tool – Telemetry Spike
Upper Tip – Diffraction Torus
Lower Tool – Military Engine
Lower Tip – Precision Tip
Attachment 1 – Ammo Support
Attachment 2 – Stasis Coating
Upgrades – Upper I max out on Damage and Clip size and on the Lower I max out on Reload and Clip Size.
Try it out and lemme know what you think!
If you aren't playing Dead Space 3, get it now and thank me later.