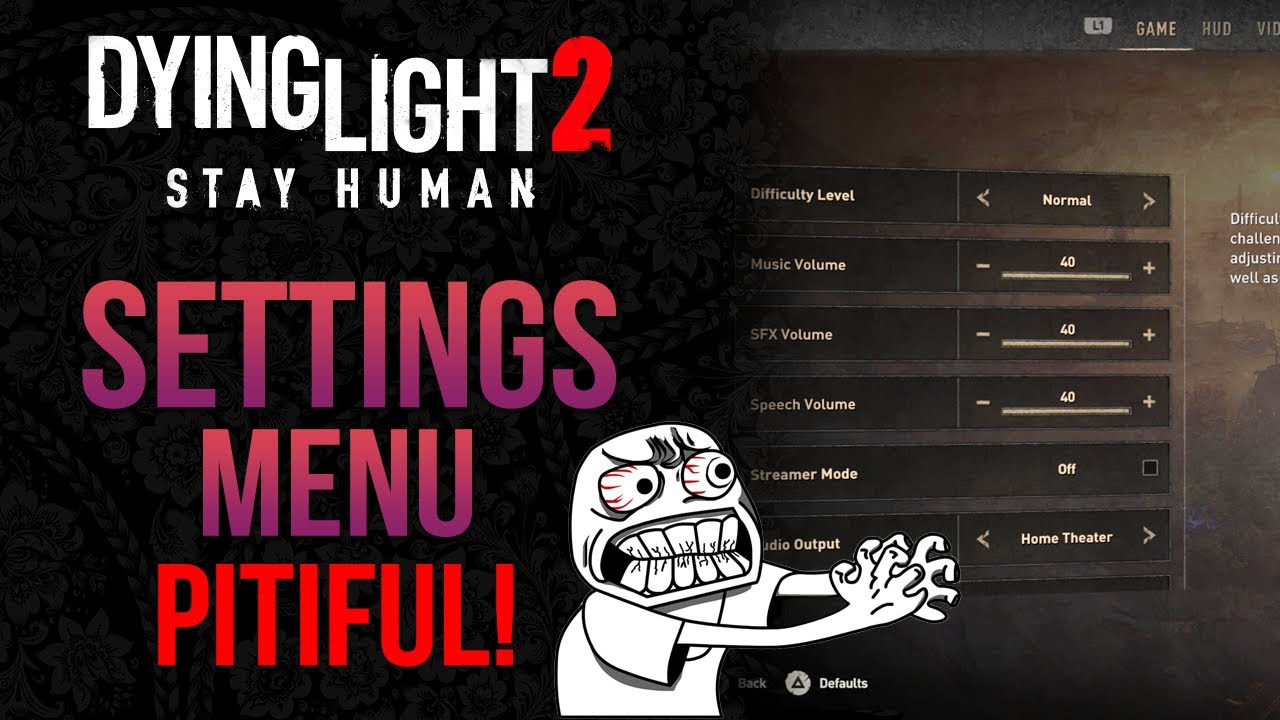 It's like a settings menu for a game from 1992… whats goin on Techland?
Where are the accessibility options for handicapped folks?
Theres no FOV slider and the explanations for settings are just missing completely and you can't change any controller buttons. You can swap sticks and triggers big deal.