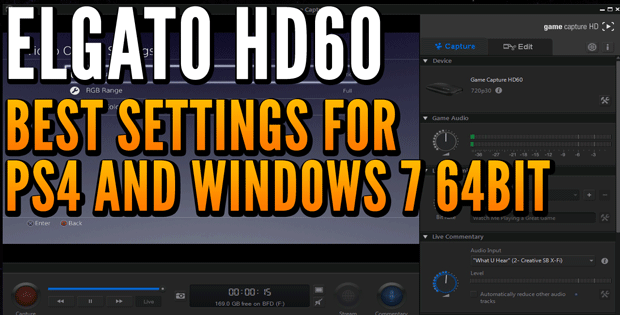 After a whole lot of trial and error I finally have all my settings set the absolute best for my Ps4 and my Elgato HD Capture program. In this video I show all the settings I use to create my gaming video for YouTube, the different capture settings and also the video output settings on my Playstation 4.
I use version 2.11.41 of the Elgato Capture HD program and Windows 7 64bit.
I hope this video saves you time and hassle in trying to find the best settings. Enjoy.